Meet the Band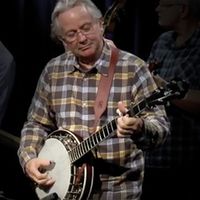 Barry St. Mane (banjo) is one of the most highly regarded and innovative 5-string banjo players in the region. He has played in a number of Bluegrass groups going back thirty years including Buckacre, The Middle Spunk Creek Boys, Minnegrassco (with Leo), Wheatstraw Suite (with Ben), The Pretty Good Bluegrass Band and Tangled Roots. The Minnesota Bluegrass & Old-Time Music Association named Barry "Favorite Banjo Player" at its 25th Anniversary Celebration and he is a member of the Minnesota Rock/Country Hall of Fame. Barry's unpredictable sense of humor on stage is a source of both amusement and terror to the other members of the band. Watch for Barry as a frequent banjo player with the Midwest's top band, Monroe Crossing.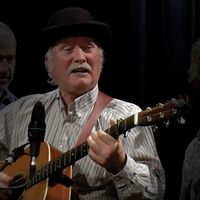 Ben Manning (guitar) plays the guitar and occasionally picks up the mandolin; he brings some fine lead vocals and old-timey songs to the band's repertoire. Born in Bangor, Wales, Ben grew up near Liverpool where he was known to hang out with at least one member of The Quarrymen (later known as The Beatles). He retains a touch of the old country accent and as a consequence never tires of answering the first question people ask him: "Where are you from?" (To which he invariably answers: "Red Wing.") He has been playing Bluegrass music since 1966 with many bands in both England and the USA. In Minnesota he has performed with Woodrush, Wheatstraw Suite, Bluegrass Inc., and Dick Kimmel & Co.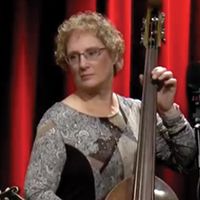 Katryn Conlin (string bass) began playing Bluegrass semi-professionally in 1993 and has played guitar in several Minnesota-based bands, including Strawberry Jam, Woodrush and The Skirts. She took up the bass in jam sessions with the boys in Long Time Gone and has since made herself useful to the band both in the rhythm section and in the department of harmony vocals. She now sings lead and harmony, plays bass, and sometimes swaps out for guitar or joins Mike for a tune on the fiddle.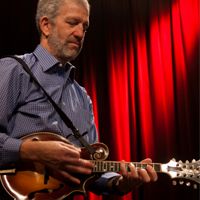 Leo Rosenstein (mandolin) hails from Sioux Falls, South Dakota and has been involved with Bluegrass music for over thirty years. How a kid from the plains of South Dakota grew up to sound like a mountain man from the golden era of bluegrass is a mystery to us all. He has an amazing depth of repertoire and can be relied upon to know by heart the words to dozens of classic bluegrass songs. Leo is an alumnus of quite a number of Minnesota bands including Minnegrassco, The Dakota Drifters, The Nash Ramblers, and Kimmel-Rosenstein & Company.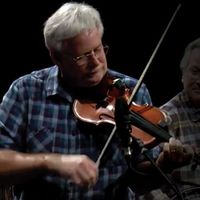 Mike Hildebrandt (fiddle) was a member of the Twin Cities' Bluegrass music scene in the 1970's and early '80s (Platte Valley Boys, Buckacre, Good Medicine), but he went missing for quite a few years as he engaged in the practice of medicine and raising his family. Long Time Gone is very pleased to have lured him back to the bluegrass fold! Nowadays he also plays in a swing band, Jivin' Ivan & the Kings of Swing, and plays "electrified gypsy funk Americana jazz" with Northfield's long time favorite Over and Back Band. In 2007 Mike was honored to be inducted into the Minnesota Rock/Country Music Hall of Fame with The Platte Valley Boys.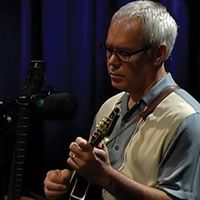 Mark Kreitzer (Dobro, mandolin, guitar, bass, fiddle, anything else with strings.... and even accordion!) has played in Rock, Country, Bluegrass, Folk, Traditional Jazz and Gypsy Jazz bands, as well as being involved in theatrical and classical music. An accomplished performer on more than a handful of instruments, Mark also is a prolific songwriter and has recorded two CDs of his original music, Page (2003) and The Mark Kreitzer Band (2011). Besides playing with Long Time Gone, you might catch Mark playing solo gigs or performing with The Mark Kreitzer Band, Patty and the Buttons, Clearwater Hot Club, Dan Newton, the '53 Swingbillies, or the Middle Spunk Creek Boys, or others – he keeps mighty busy! Check out his music at http://markkreitzer.com/music-video/.